James K. Knowles Memorial Fund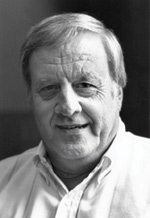 The James K. Knowles Lecture and Caltech Solid Mechanics Symposium will be an annual event. If you wish to give a gift supporting future Lectures and Symposiums, the James Knowles Memorial Fund has been established for this purpose.
To make an online gift to the Knowles Fund
Go to: http://giving.caltech.edu
Click on "Make a Gift" (top of left menu).
Click on "Special Gifts" and select the "Other" box.
Click on "Go to Step 2."
Fill out the form and in the Comments Box at the end type:
"This gift is directed to the Knowles Fund."
Continue with the form from there.
Mailing a check
Please reference the Knowles Fund on the check and/or on an enclosed memo.  Mail checks to:
California Institute of Technology
Development Office
Knowles Fund, MC 5-32
Pasadena, CA 91125
Thank you for your support. We are grateful for your donation to continue this important event.